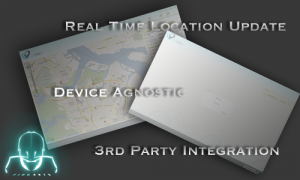 Designed to support any type of tracking hardware and peripherals such as temperature sensor, pressure gauges, digital lock, magnetic sensor, etc, FireAnts is the solution for either simple or advanced tracking purposes. Businesses who wish to deploy FireAnts to help monitor your movable assets can easily integrate with your existing Order Management System or Warehouse Management System, to automatically plan your delivery routes and monitor the pick-ups and drop-offs, enhancing the visibility of your whole operations on the ground.
Download our product information here.
Features
Real-time update
Real-time web monitoring
Multi-level user management
Dynamic asset view
Asset management
Historical playback
Reports & statistics
Mobile Application
3rd Party Integration
FireAnts integrates with 3rd party products and customised solutions. We provide an easy to use integration platform, to provide 3rd party application vendors and professional services organisations a comprehensive, yet easy method to access information within the FireAnts software architecture.
Utilising simple web technology, FireAnts allows anyone to easily assemble a web service to directly retrieve and display important information regarding the activity of a specific device or asset.
For available web services and integration methods, please visit our wiki site here.
GPS Tracking Services
Learn how we make use of FireAnts to support our customer for GPS Tracking and other purposes here.